Teaching philosophy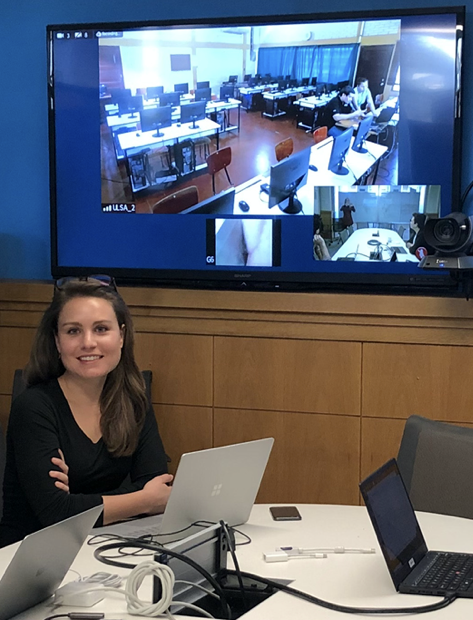 Teaching has profoundly enriched my graduate school experience. Whether the topic is data science or climate science, I welcome the challenge of explaining complex topics to an academically diverse classroom and explicitly drawing connections between theory and application.
My teaching philosophy is grounded in the creation of a constructive atmosphere where all questions are welcome and all students are participants in empowering each other. The teaching process - developing lectures, fielding discussions, and breaking down and reassembling assumptions and concepts - factors as an essential component of my own education. I can only hope that my students learn as much from me as I learn from them!
Courses
Invited lecturer. "The Economic Intersection of Climate Change and Public Health" for "A Sustainable World: Challenges and Opportunities" (PBHLTH 101). Fall 2020. Undergraduate course introducing linkages between the environment and human health.

Graduate student instructor. "Climate Change Economics" (ENERES 276, ENERES 176). Fall 2017. Graduate and upper-level undergraduate course encompassing integrated assessment model development, climate policy, and economics.
Workshops
Vásquez, V.N.; Martinez, C.; Stoudt, S. "Principles for data-intensive research workflows: Guidance for the classroom and the computational laboratory." Presentation and discussion for the Academic Data Science Alliance (ADSA) 2020 Annual Meeting, October 2020.

Vásquez, V.N.; Carvallo, J.P.; Sánchez, H.M.C. "Introducción a R y Git." International Spanish-language workshop presented for Software Carpentries at the Berkeley Institute for Data Science, March 2019. [link]

Das, D.; Vásquez, V.N.; Barnes, R. "Pedagogy and Support Systems for Non-Classroom Data Science Instruction." Presentation and discussion for the Moore-Sloan Data Science Environments (MSDSE) Summit, October 2018.